The xx's "The xx"
Hardly in their twenties, The xx are a four-member band from south west London, England. Forming in 2005, The xx met at Elliott School, a school most notable for producing such fresh fruit as Hot Chip,Burial, and Four Tet. Their hit single, "Crystalised," off their self-titled record, "The xx," was featured on iTunes (UK) as Single of the Week, […]
Luke Goddard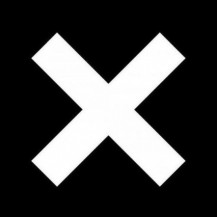 Hardly in their twenties, The xx are a four-member band from south west London, England. Forming in 2005, The xx met at Elliott School, a school most notable for producing such fresh fruit as Hot Chip,Burial, and Four Tet. Their hit single, "Crystalised," off their self-titled record, "The xx," was featured on iTunes (UK) as Single of the Week, starting from August 18, 2009. Signed to Young Turks Records, a rising label that will be delivering some rad music for a long time, I have a feeling you're just experiencing the beginning of both The xx and Young Turks Records.
The album, "The xx," was sent to us for a review a while back, and not knowing what to expect, I immediately gave it a hard listen. I've even tried listening to it in different environments to see if it would provoke different thoughts, different reactions. My first listen to the record was via my car stereo as I drove down I-75 in Georgia. My second listen was via my iPod as I was trying to drift off to sleepy-land one summer night a couple of weeks ago. My third listen was on my flight to Honolulu, Hawaii. And my fourth and final listen came when I was lying on my back on the beach sand on Waikiki Beach, Hawaii. Each different environment yielded the same result.
Moving fingers without permission.
Music arranged with refreshingly lazy vocals layered on top of a liberal use of bass tones accompanied by a tidy use of a drum machine, the sound of The xx is easily distinguishable in a day of overly-produced, pathetic radio hits. In each of the above (4) listed environments, I-75, my bed, a plane, and beach sand, my fingers could not resist moving to the beat of the music. It is music that respectably forces your body (parts) to move to the tight and well-kept use of beats, unprocessed bass tones, and lingering raw vocal parts.
The singer-guitarist of The xx, Romy Madley Croft, has a smoothly loose tone to her voice that seemingly has no sharp corners. If a vocal sound can be compared to the texture of vanilla pudding, then you have precisely tasted the likes of Madley Croft's. With a soft-pop like tone, she leads you around corners of your imagination that you were once perhaps afraid to venture on your own accord. The bassist, Oliver Sim, who is known to be Madley Croft's partner, vocally echoes Madley Croft , which, if you allow it, will reassure you when you timidly follow the direction of Madley Croft's soothing vocals around those forsaken corners of your creative land of untouched ideas.
Reflecting the sound of Radiohead's later stuff, The xx can also be compared to Washed Out, (we interviewed Washed Out HERE) only less hazy and a bit more rebellious. The record begins with the first track, "Intro," and it couldn't have begun with any other track on the record. "Intro" is forthright with its listeners giving them a clear sense of just how mesmerizing The xx can be with their drum machine. The track, with rich and engulfing loops, builds with a certain powerful suspense, only to cut the listener off in mid-sentence as the song ends. Then comes the second track, "VCR," a track that you will undoubtedly drool over. It begins with the use of xylophone and a melodic, high-pitched bell directed by Madley Croft's steady strum of electric chords. When Madley Croft's breathy vocals come in, the listener understands immediately that this voice will, without his/her permission, take them on a little field trip. In "VCR," the listener gets a good taste of just how reassuring Sim's vocals can be as he sends a comforting chill through the sound nerves of the listener's body. Consider "Crystalised" the embarkment of the listener to the forsaken thought-life of the listeners mind. If your creative mind is healthy and regularly used, then you are locked into the rhythms of a synchronic, electromagnetic field that is found throughout the creatively-well-nourished human body, and this is immediately confirmed when the first track of "The xx" begins. If you're dead creatively, "The xx" will send you into an unrecoverable stupor. Consider this a warning from The Blue Indian.