free mp3: "Too Much" by Sufjan Stevens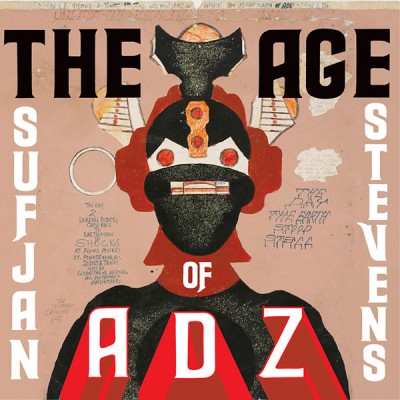 Sufjan Stevens never disappoints me. Just when I think he's only confined to a certain genre or only appeals to a certain crowd, he proves me wrong. With each new release, Sufjan impressively broadens his fan base by appealing to certain groups. It's smart, but I have a feeling it's not on purpose. He's just a gifted artist that always stays ahead of things. It's impressive, really.
Are you liking his newest record, The Age of Adz? Or at least what you've heard so far? You all read what Sarah thinks of his other (new) EP, All The Delighted People. I'm curious to hear what you think about this new track, "Too Much." Sufjan's a little late catching on to the bandcamp page wagon, but like everything else, he'll probably make it the next coolest thing as well. He's got the touch, folks.