October 2012 "Band of the Month" – Faye Webster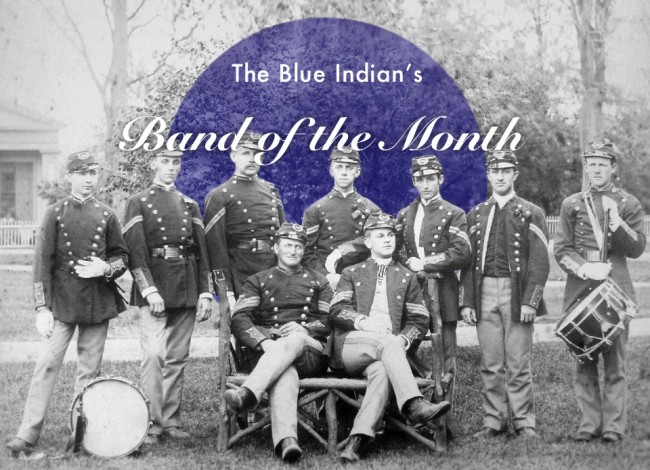 We've been honored to have such a talented lineup of bands of our Band of the Month series. The series is definitely something we should have started last year but nonetheless, we've been able to speak with bands that we've been able to watch grow over the past months and it's a pleasure being able to work with them. Just in case you missed:
January 2012 – CUSSES
Feburary 2012 – OF MONSTERS AND MEN
March 2012 – EXITMUSIC
April 2012 – YOUNG BENJAMIN
May 2012 – ALL TINY CREATURES
June 2012 – XAVII 
July 2012 – WOWSER BOWSER
August 2012 – PONDEROSA 
September 2012 – JUNIOR ASTRONOMERS 
For October, we're pleased to introduce you to what will probably be our youngest "Band of the Month", 15 year old Faye Webster, a resident of Atlanta who has been turning heads and winning hearts with her beautiful take on American-folk and intimately crafted songs. Faye's ability to surpass the boundaries of age have quickly built her a following in the Atlanta area that includes teens and their parents alike. There aren't too many artists her age that have created such a dynamically relatable album, let alone have received the blessing from so many artists more than twice their age, or have been invited onstage with Old Crow Medicine Show to run through a few songs in front of a sold-out crowd at the Fox Theatre. Faye joined us for a few questions to help us get to know her, but if you're interested more, she's got a few shows in the next few months that will be well worth your time. 
I'm going to assume you're born and raised in Atlanta, correct? What was your introduction to the Atlanta music scene and was there a particular person or show that encouraged you to take your music onstage and out of your bedroom?
Eliot Bronson, a singer/songwriter and my close friend, introduced me to the music scene and helped me take my music to the next level. I took the songs I wrote and played them for him. He immediately knew what I was capable of and brought me to Eddie's Attic. That was a big start for me.
When did you start playing and writing? At 15, you've got a solid set of songs already under your belt but are the songs on your EP all products of the past few months or do some date back further than that?
I started playing guitar in elementary school, but never started writing until middle school. "Rollin'" was the first song I wrote and I felt obliged to put it on my EP. I hand selected the songs that were on my record, but I did leave out some songs. Not everything I wrote could be put onto a short demo, yet I have songs I've written earlier than those.
From the number of times I've listened through the album, it seems that you're very comfortable with the songs you've written. You're not trying to write music that's going to go over anyone's head, but you are keeping it honest and straightforward, and therefore very relatable. This may seem like an odd question, but what is your favorite thing about your own music?
I've never thought about my favorite thing about my own music. I like how it's relatable. Anyone who listens to one of my songs can easily feel what I was feeling when I wrote it. They understand what was going through my mind when I was writing it, and that's exactly what I aim for.
You've worked closely with our good friends Arthur Alligood and Molly Parden on various live shows. How did you get to know them and did they help with your album at all?
Molly Parden is my best friend. I met her in the music scene of Atlanta. We spend time together every chance we can and perform with each other.We've also swapped ideas of writing to each other. She inspires me and my writing style a lot. Although we both know Arthur, I didn't meet him through her. My manager and close friend Matt Arnett booked a show with Arthur Alligood, The Skipperdees, and myself. Once we played our show together in early August, I fell in love with his music, and he fell in love with mine. Ever since then we've been keeping in touch. I'm going to Nashville in early October to play a couple of shows with Arthur Alligood.
Earlier this year, you and Molly joined Old Crow Medicine Show on stage to sing with them. What's the story behind that and what was the experience like?
The Milk Carton Kids and The Lumineers opened for the Old Crows at the Fox. Molly opened for The Milk Carton kids a while back and had been talking to them ever since. We went to see them at the Fox and they brought us backstage with them. We watched the Lumineers and the Old Crow's set from backstage. Right before their encore, one of the Old Crows said they were singing Bob Dylan's "I Shall Be Released" and he wanted to know if we wanted to sing with them.When they went back on stage, Molly and I went with them. It was probably one of the coolest things I've ever done. The Fox was sold out that night and the fans were going crazy. I've never been on a stage that big before and I was glad my first time was with The Old Crow Medicine Show.
You're fortunate enough to be a part of a group of incredibly talented musicians surrounding the Eddie's Attic network. Who would you say has been the biggest influence on your writing style and has encouraged you  to continue what you're doing?
Molly Parden and Eliot Bronson have defiantly been the biggest influences on my writing style ever since I became close friends with both of them. The more time I spend with them, the more I learn. Everytime I play with them I have a new idea for a song or for a style of writing.
As much as any musician would like to , it's sometimes too much to try and constantly write and play music. What do you like to do when it's time for a break from music?
When away from music, I spend a lot of time at school. If I'm not in school then I'm always spending time with my neighbors and close friends. (I also find myself spending a lot of time with the Nintendo 64, as lame as it sounds.)
Your age hasn't seemed to pose much of a problem for you playing around Atlanta so far. You've made fans of everyone from Shawn Mullins to Kevin Kinney and Adam Hoffman, a much older crowd. Has being younger than a lot of the people playing shows around the city caused any problems for you or do people seemed to charmed to mind?
Being young is defiantly a problem sometime as a musicians because you can never seem to impress people who haven't heard you yet. It's not until they have heard a song of mine when they change their minds. All my close friends are a lot older than me, but that's how I learn the fastest. Being young also has the advantages of impressing my fans easier knowing that I'm a lot younger than them.
If things go accordingly as you've planned them, do you think you'll find yourself taking your music on the road in the next few years or are your plans to stay close to home to write and record?
I hope that if I keep going at the pace I'm at, I can make it out on the road and try playing in other places that aren't in Atlanta. I'm hoping to graduate high school and pursue a music career. That's what I want to do more than continuing school at college. Playing and writing makes me happier than anything else I can think of.
Let's say that you've got the opportunity to sing on an album with a few musicians that you really like, regardless of who they are. Who would it be and why?
My first pick would be Ryan Adams. He is the biggest music idol for me. I look up to him a lot for his music, personality, and just the way he got into music and how he grew up dedicated to his music.
Best place in Atlanta for dinner under $10: Ormsby's
Favorite free activity in Atlanta: Festivals
Place you've always wanted to go: Los Angeles
Every time you hear this song, you want to dance: When My Time Comes-Dawes
Green Tea or Black Tea: Black
Last book you read: The Kite Runner
Book you'll never read again: To Kill A Mockingbird
Favorite meal: Peanut butter and jelly sandwich, Arnold Palmer, and Jimmy Fallon's late night ice cream
Most played album of the past year: Heartbreaker-Ryan Adams
First album you ever purchased: Alison Krauss and the Union Station
Faye Webster – "Lonestar" – Live at Eddie's Attic
[youtube id=j2v9hApn7Hk]