oh dorian (Heather Kemp) recently returned to Macon for a show alongside Besides Daniel – ultimately resulting in our first Acoustic Alley session with her. Enjoy!
Besides Daniel – the work of Atlanta's Danny Brewer and company – performs a long overdue session for our Acoustic Alley series.
Macon's The 567 continues its new concert series with three more Middle Georgia songwriters performing and discussing their art on Saturday, August 18th.
Check out some new tunes from Oh Dorian! Download "Anything" for FREE!
Mark your calendars! You don't want to miss this show!
Oh Dorian is always a favorite around Georgia. Check her out!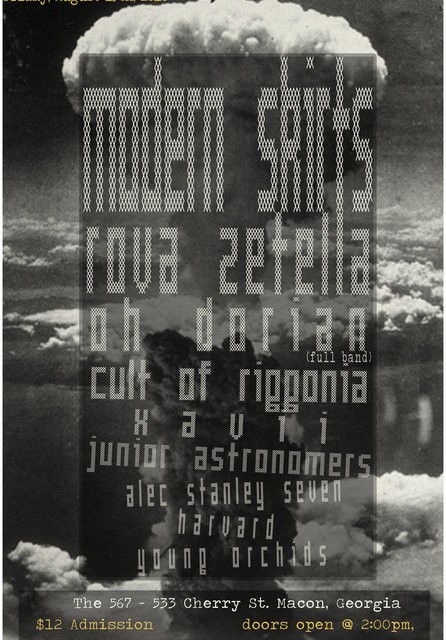 Here are a few of our performances last night at The 567 in Macon, GA. You can see photos from the event on our Facebook page and we'll be posting lots more from our coverage of the event in the days to come.
William Haun, a very respected photographer in Macon, GA, just so happened to be at "TheBlueIndian.com Presents: Washed Out" at The 567 last Saturday, April 17th. I just spotted the fella in the crowd of faces (mainly because he was carrying a very nice camera) and asked him if he'd send me a link to […]
Heather Kemp is Oh Dorian. Oh Dorian is Heather Kemp. She's pretty much a big deal around the Georgia indie-music scene.
We have an interview with Heather Kemp, better known as Oh Dorian, coming soon to The Blue Indian. But, since we've made your eyes bleed with so many interviews as of late, we figured we'd hold off on posting interviews for a bit– at least until the weekend is up. Oh Dorian sent over two […]