Take a peak at videos from ten Peach State artists that will be heading to Austin for SXSW in March! See you there..
The third submission in our staff's "Top Albums of 2012" Everett includes electro-duo Cherub, the wonderful album from David Byrne & St. Vincent, Royal Thunder's 'CVI', and more!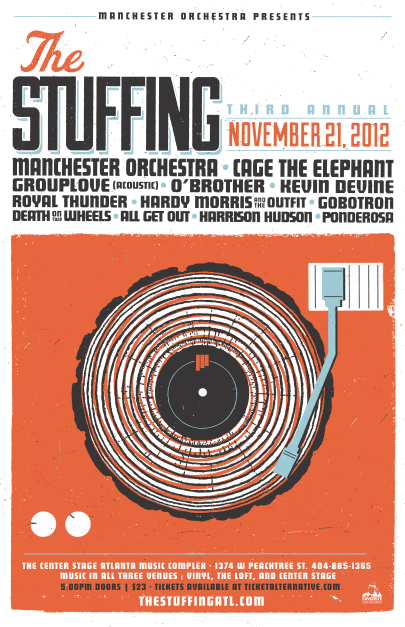 Check out our exclusive video preview for Favorite Gentlemen Records & Manchester Orchestra's 3rd annual festival, THE STUFFING, scheduled for November 21st.