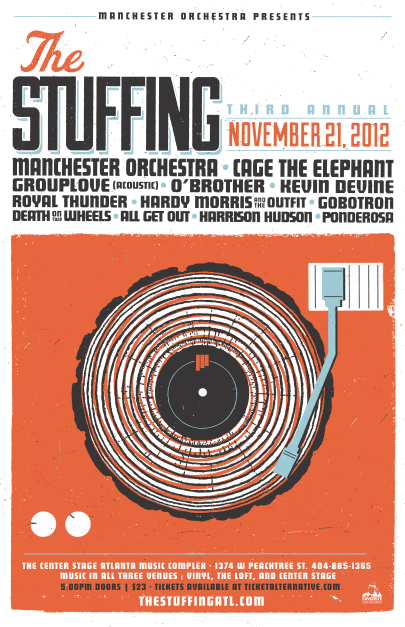 Check out our exclusive video preview for Favorite Gentlemen Records & Manchester Orchestra's 3rd annual festival, THE STUFFING, scheduled for November 21st.
Sean chats with ALL the bands taking part in Favorite Gentlemen Records' THE STUFFING about their holiday traditions, good eats, and what you can expect from them this year!
An exclusive performance from HUSSEY, the side project of Nathan Hussey of Charleston, South Carolina's All Get Out. Check out their newest record "The Season" on Favorite Gentlemen Records !
Brand New Acoustic Alley Session From: ALL GET OUT!!
Don't miss out on Harrison Hudson's new single, "Run My Way." Super good!
Sean talks with Dead Confederate about the band's newest album, touring, Georgia's music scene, and covering Neil Young!